---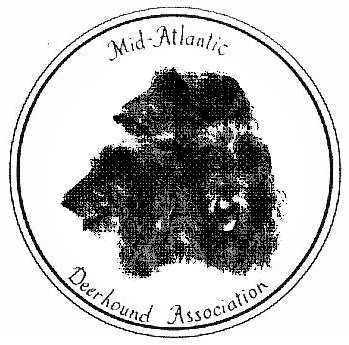 ---
The following is a list of health problems that have significant impact on the Scottish Deerhound breed as a whole.
Cardiomyopathy
Dilated Cardiomyopathy (DCM) is an acquired disease characterized by the progressive loss of cardiac contractility of unknown cause.
LINKS:
---
Osteosarcoma
Osteosarcoma is a cancer of the bone.
LINKS:
---
Gastric Dilatation and Volvulus - "Bloat"
Gastric dilatation and volvulus syndrome (GDV) is a condition in dogs in which the stomach greatly enlarges and then twists on itself. Dilatation means that the stomach is distended with air, but it is located in the abdomen in its correct place. Volvulus means that the distention is associated with a twisting of the stomach on its longitudinal axis. It commonly is referred to as "bloat." Large, deep-chested breeds are most commonly affected.
LINKS:
---
Anesthetic sensitivity
LINKS:
---
---
---
The following problems have been identified in a number of Deerhounds.
---
Liver Shunts (Portosystemic shunts)
A portosystemic shunt is a vascular anomaly involving the connections between the portal vein and systemic circulation. This shunting causes blood to be routed past the liver on its way to circulation from the GI tract.
LINKS:
---
Cystinuria
Cystinuria is a renal tubular amino acid reabsorption defect.
Research is being conducted by Dr. Paula Henthorn at the University of Pennsylvania to define the mode of inheritance of this defect and to hopefully develop a DNA test to identify normal, carrier and affected dogs.
LINKS:
---
Factor VII deficiency
Factor VII (FVII) deficiency, an autosomal recessive trait originally identified in Beagles, is associated with a mild to moderate bleeding.
LINKS:
---
Hypothyroidism
The term hypothyroidism simply means the underproduction of thyroxin, the hormone produced by the thyroid gland.
LINKS:
---
Addison's Disease
Addison's disease is a deficiency in adrenocortical hormones seen most commonly in young to middle-aged dogs.
LINKS:
---
Epilepsy
LINKS:
---
Dwarfism
LINKS:
---
Malignant Hyperthermia
This is a rare, hereditary, life-threatening condition where excessive muscle contraction and increased body temperature can be triggered by general anesthesia with certain drugs or by stress and exercise (also called canine stress syndrome). Diagnosis is by rigorous laboratory testing of muscle specimens or (more recently) through genetic testing.
LINKS:
---
Hairlessness
LINKS:
---
This page designed by Chris Chapman, Woodwind Web Design
MADA © February, 2003
Last Update: June 28, 2010