---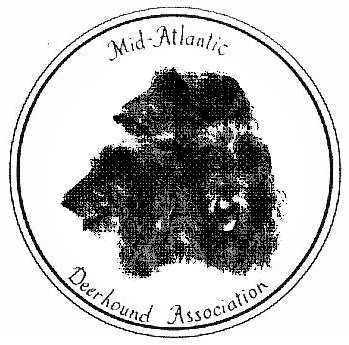 GETTING STARTED IN PERFORMANCE EVENTS
by Diane Murray
Much to my surprise and delight, I finally have a coursing deerhound so have actually been able to enter trials. We need more deerhounds out there coursing, so give your hound a chance to experience it. My experience has been to first go to practice, hard to find but invaluable. Practices are usually held in conjunction with a trial so I suggest calling the field trial secretary for information or ask anyone who courses if any are coming up. Janet Porter sends an email list of upcoming events and entries which includes coursing events so ask to be included on her list. She publishes who's going where on the web, here. Once your hound has the idea, you can try the AKC Junior Courser test and/or the ASFA certification runs. Then, assuming you've qualified, you're ready for an actual trial. For premium lists, contact the field secretary or a host club member, once you've been to some you'll be on the mailing lists. A word of warning - this is a serious competition sport and the dogs must be fit. Don't run your couch potato at a trial even if they display an interest - get them on a conditioning program or you're inviting injury. Talk to some coursing people on how to prepare, everyone is very helpful and we certainly want more dogs participating. The best guide I've found is Denise Como's book "So, You Want To Run Your Sighthound" - short, easy to read and has everything you need to know>"Running Your Sighthound", PO Box 137, Cassville, NJ 08527-0137.
The ASFA website has a list of coursing clubs and contacts as well as trial information. This information is also published in their bimonthly publication "Field Advisory News" (FAN).
There are also quite a few clubs that hold AKC lure coursing tests and trials. For more information on AKC coursing, go here. To find an AKC club that holds trials, try here.
Coursing Links
Here's Dirk (CH. Vale Vue's Blademaster, SC) having a grand time on the field.
This page designed by Chris Chapman, Woodwind Web Design
MADA © February, 2003