---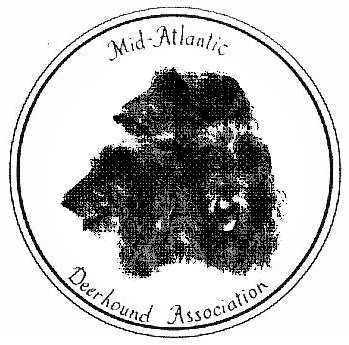 GETTING STARTED IN PERFORMANCE EVENTS
by Diane Murray
For anyone interested in performance events, the hardest thing seems to be getting started. Where do you go, who do you ask, when do you start? I'd thought I'd note my thoughts on getting started in obedience. I've always found Deerhound people to be very helpful, so if you're interested please don't hesitate to contact anyone who participates in any activity you're interested in - we've all been beginners at some point.
For myself, as a beginning obedience person, joining an obedience club was the easiest way to start. Obedience clubs are listed in the AKC Gazette, the Match Show Bulletin and can be found on the internet, although I don't know the exact sites. The advantage of joining a club is that you'll hear about upcoming shows and seminars and have a continuing progression of classes. Deerhounds are capable of being very good in obedience but require commitment. The general consensus is to start early, 12 weeks for some. I waited to start my older one until after she finished her breed championship and should have started sooner. Some dogs are ready earlier than others, anyone who's done obedience can help with determining when to start an individual dog. The following are some of the resourses I've found:
The Match Show Bulletin is a monthly newsletter of obedience and breed matches, agility events, seminars, club listings. Very useful publication. Contact Myrna Lieber, PO Box 214, Massapequa, NY 11758, 516-541-3442, matchshow@att.net. Current annual subscription is $29.
Go HERE to find an AKC obedience club near you.
TRAINING LINKS
This page designed by Chris Chapman, Woodwind Web Design
MADA © February, 2003
Last updated March 14, 2005